Renowned all around the world, our Lebanese cuisine has won several awards for its fine taste, colorful plates, and superb taste. It's all about love poured in every plate spread on that long Mezze table. Lebanese feasts can take up to 5 hours gathering people around happiness. Below is a list of my favorite Lebanese restaurants in Lebanon. Lebanese cuisine, famous all around the world includes an abundance of whole grains, fruits, vegetables, starches, fresh fish and seafood; animal fats are consumed sparingly. Poultry is eaten more often than red meat. When red meat is eaten it is usually lamb on the coast, and goat meat in the mountain regions. It also includes copious amounts of garlic and olive oil, often seasoned by lemon juice. Olive oil, chickpeas, herbs, garlic, and lemon are typical flavors found in the Lebanese diet. Arak, an anise-flavored liqueur, is the Lebanese national drink and usually served with a traditional convivial Lebanese meal. Another historic and traditional drink in Lebanon is wine. In Lebanon some desserts are specifically prepared on special occasions: the meghli, for instance, is served to celebrate a newborn baby in the family.
Lebanese cuisine is known for its rich Mezze, a selection of small dishes served to accompany alcoholic drinks in Lebanon.
Meze or mezze is a selection of small dishes served to accompany alcoholic drinks in the Near East, the Balkans, and parts of Central Asia. In Levantine, Caucasian, and Balkan cuisines, meze is often served at the beginning of multi-course meals. The word is found in all the cuisines of the former Ottoman Empire and comes from Persian مزه (mazze "taste, snack" < mazīdan "to taste").
Mhanna Sur Mer is Excellent! One of My Favorite Lebanese Fish Restaurants

Mhanna Sur Mer is one of my favorite Lebanese/Seafood restaurants for as long as I can remember. It has been an address I head down to year after year to enjoy some good and tasty local cuisine by the Mediterranean seashore. I have given it a 91/100 the first time and a 94/100 on another occasion... Let's see what they get this time.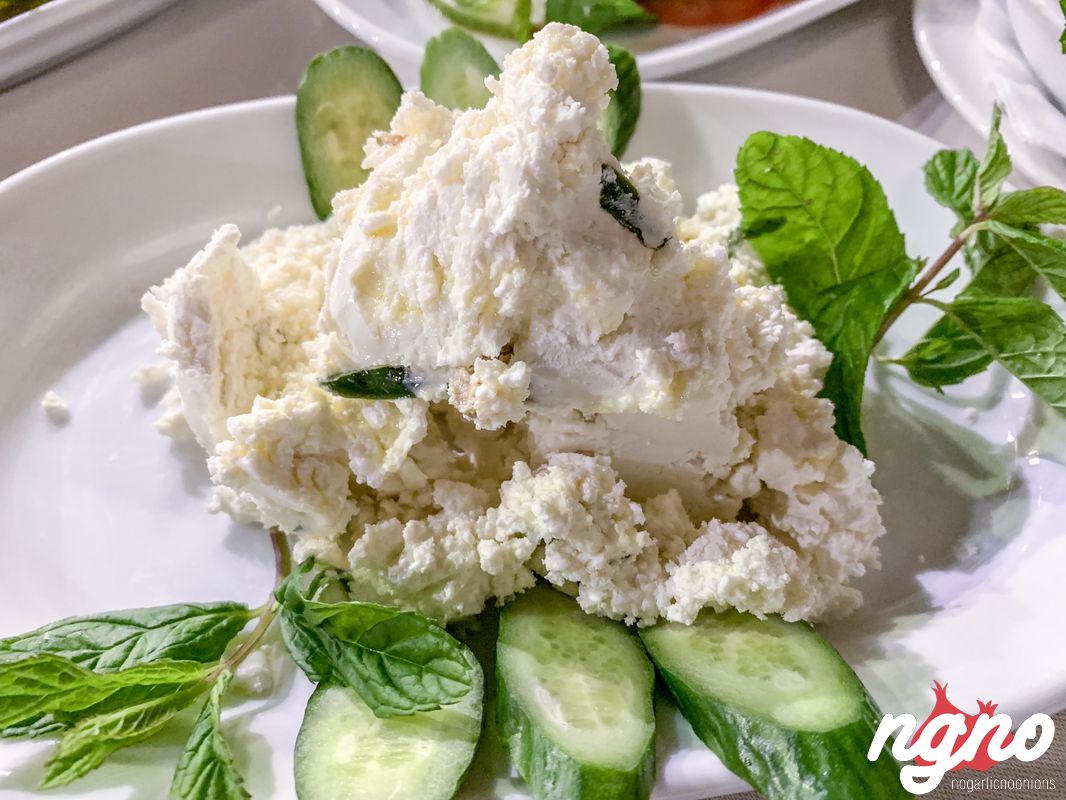 Ummi: A Breakthrough in Lebanese Culinary Expertise

Let yourself travel into another dimension, surrender to the soothing tunes of classic oriental music, open your eyes and enjoy the beautiful decor. Ummi is a Lebanese restaurant, but not like any other; a classy eatery with a touch of style, Luxury and finesse while being simple and relaxing. Ummi is where great food is served imagined by the one and only Chef Hussein Hadid. I've been here in 2017 and now back for some tasty bites.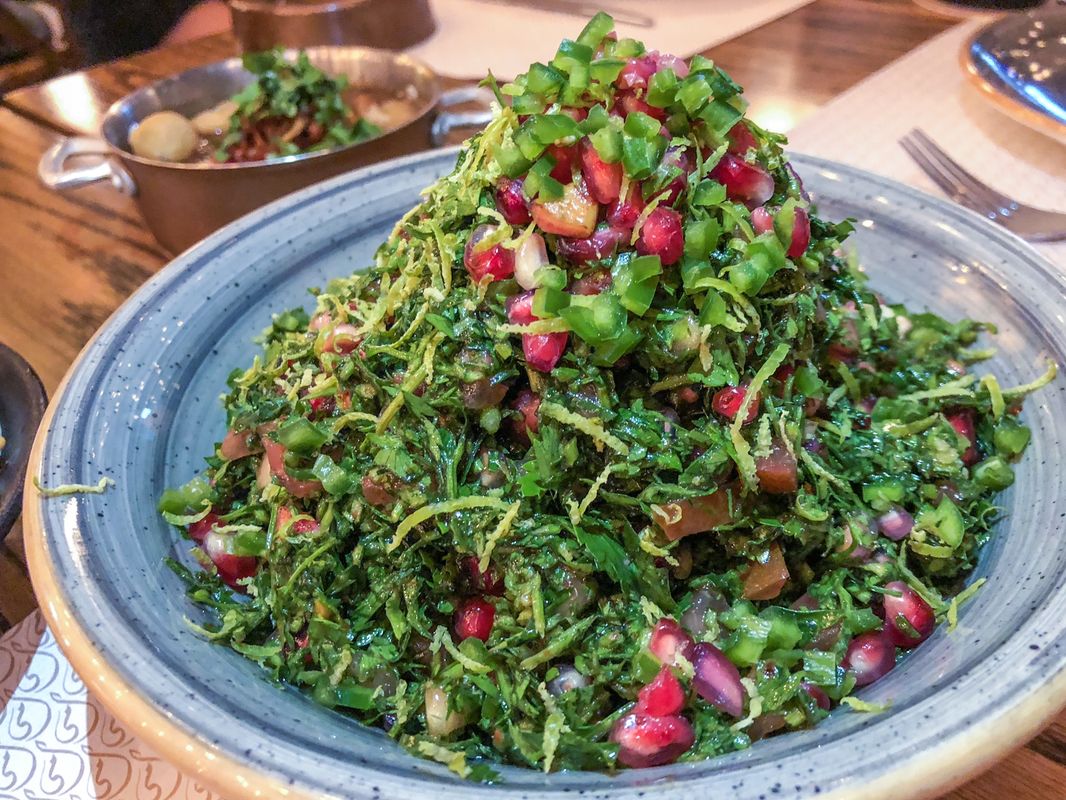 Babel Bay: Unconventional Lebanese Seafood with a Classy Twist

When I dug into my blog for a review about Babel Bay, I was shocked to discover that last time I visited was in 2015. Three years have passed, and Babel is still the same: nestled in the heart of Zaitunay Bay, on Beirut's famous seaport, the Lebanese restaurant with a special seafood twist has been serving the local clientele for years.


Zuruni: Tasty Lebanese Food with a Touch of Style. Try the Desserts

Second time at Zuruni, the Lebanese restaurant open next to Aishti on the seaside. I loved Zuruni's food the first time, and here I come again to experience what this beautiful place has to offer. A big white box decorated with lots of wood, a bar and a floor of concrete, Zuruni is like an indoor garden decorated with trees. A high ceiling half with timber and half with glass, four televisions, sofas, and wooden tables.


Dar el Qamar; An Enjoyable Experience and Delicious Lebanese Food in Tripoli

A wide space divided into three levels proposes a terrace experience, the main restaurant area, and the first floor. Brown is the main color, chairs, tables, and floor with stone walls to add a touch of Lebanon. Lunch starts with a plate of carrots, peanuts, and cold almonds. Today, I feel like eating Lebanese!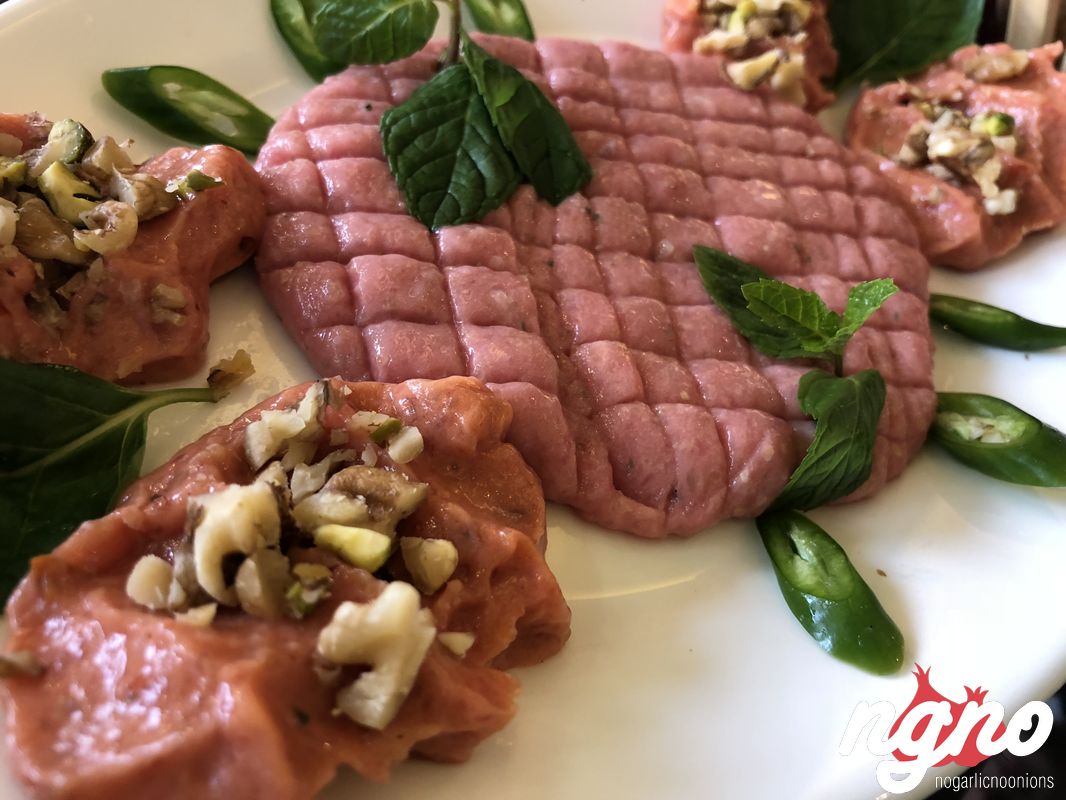 Restaurant Al Halabi: The Perfect Lebanese Experience

Considered to be the best Lebanese restaurant by almost every Person living in our beautiful country, Al Halabi doesn't stop to amaze me every time I visit. The restaurant of my childhood is still the best with new decor, a social media channel, a well-trained staff and excellent food cooked with love the way this family tradition was preserved.


Restaurant Loris: The Lebanese Fusion Experience

In the heart of Gemmayze, on Rue Pasteur, is a Lebanese-Armenian, Aleppo fusion - if my description is accurate - restaurant called Loris. An old Lebanese house decorated in blue with fresh touches of color. A bar area, central dining space, and terrace where Arguile is served. With Fayrouz, the Rahbanis and the Bee Gees singing in the background, I enjoyed a pleasant lunch.


Fouad Khalil's Lebanese Restaurant: It's Happiness Guaranteed

Fouad is a small restaurant in Nabe3 el Mghara, Hrajel located far away from the tourists and the main road. I love it here and have been visiting since I was a kid. It's just 'It'! The best authentically Lebanese restaurant serving food the way our ancestors used to. No advertising is needed as the restaurant is always fully booked. At Fouad, the experience is unique on many levels: an extraordinary welcoming; superb food and awesome choices along with well-trained staff who will absolutely make you leave in total awe. Everyone I know who has visited Fouad always wants to return.


A Pleasant Lebanese Lunch at Leila ABC Dbayeh

Twenty-five minutes have passed and I'm still waiting for someone to approach me to ask me if I want a drink or simply by now the main order... located on the rooftop of ABC Dbayeh, Leila is the mall's famous Lebanese restaurant which has been here for as long as I can remember. With a terrace and an indoor dining space, the restaurant feels fresh, colorful and relaxing. The decor uses mainly purple and violet accents.


Kahwet el Mandaloun: Good Food, Great Vibes!

It was one of the few times when writing a review was not even planned. One of the few times when I sat planning to relax and enjoy the moment... but the experience was way too good not to be documented! Tonight's dinner was close to perfect.


Al Chalouf: My Favorite Restaurant in Jezzine

My wife being from Jezzine, we regularly visit this beautiful village up south which the locals call a city. Surrounded by mountains of green trees, the lady of the south is indeed a gem nestled over the famous waterfall. I love coming here every other month.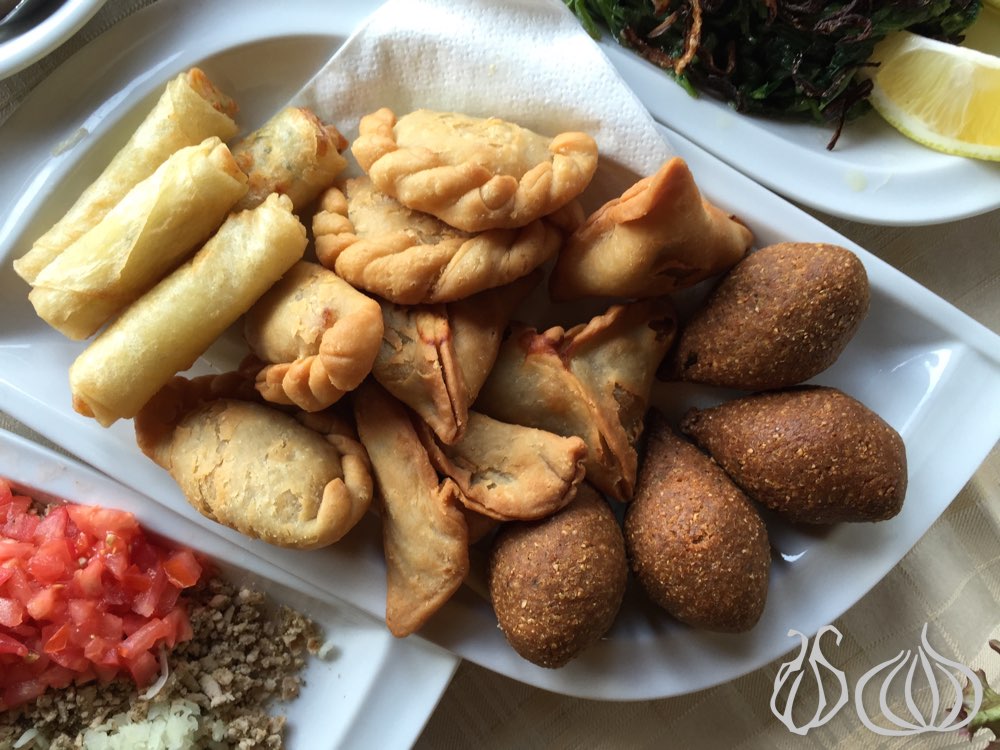 Burj El Hamam Broumana: Where Everything was Just Good

Welcome to Burj El Hamam Broumana, welcome to this gigantic structure divided into numerous sections and able to host events and large gatherings. Down the stairs is the welcoming area, or the dance floor for weddings and the famous crystal chandelier. Continue straight ahead to reach the terrace where summer days are spent around the freshness of the forest. A colorful space filled with blue and green fluorescent chairs and violet table covers. Shocking at first.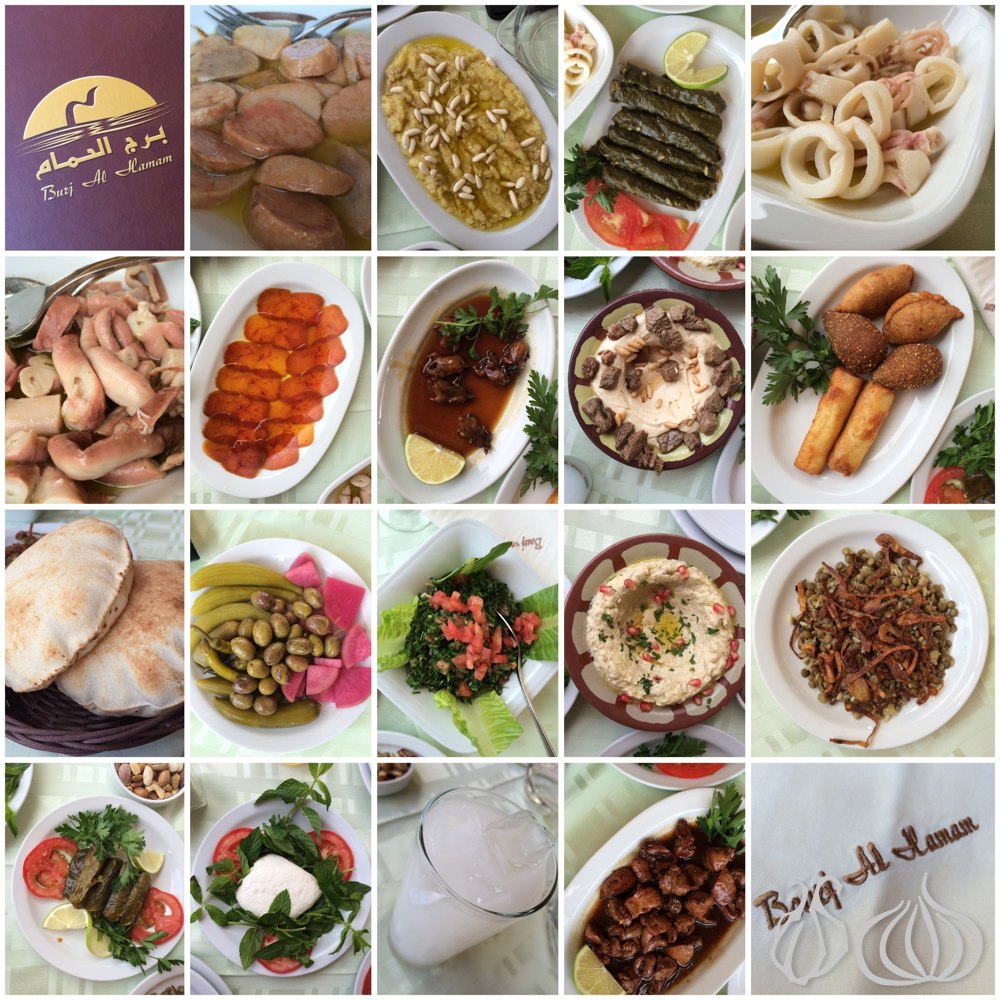 Dinner at Liza Beirut: Good Food in a Beautiful Setup

In an old Lebanese house nestled in the heart of Achrafieh, delicious upmarket Lebanese food is served. It's happening up the stairs, a celebration of Lebanese cuisine approached differently... don't expect a bright restaurant, loud people, chicha, big vegetable plates and old waiters wearing ties. At Liza, it's Lebanese food with an Occidental touch of finesse and class learned in Paris at the restaurant's first branch. It feels like an upmarket Lebanese experience.


Al Ferdaws Ehden: Kebbeh b Chahme and Jebneh Darfiyeh

The restaurant of my childhood, the famous Al Ferdaws, is "the restaurant" to visit in Ehden for great "Kebbeh b Sha7me", "Jebneh Darfiyyeh" and beyond. With a view of the valley, Al Ferdaws welcomes thousands of visitors daily who come to experience Ehden's tradition. Visiting this winter, I was back for a summer experience on the terrace.


Raymond: Traditional and Delicious Lebanese Food in Rayak

In Rayak, Baalbeck, right next to the Air Force base, you'll find Raymond, a restaurant that has been open for sixty years now. People come from all over the country to experience Raymond's cuisine, which includes Lebanese Mezze as well as their famous chicken... and of course the nice soothing breeze that comes from all sides.


Restaurant Fawzi: Back for Some Good Lebanese Food

It has been two years since I last visited Fawzi up in Faqra... I remember the food as being good and most importantly full of life and passion. During the week we were filming "48 hours in winter around Lebanon", I made sure to visit Fawzi again. Food is better than great now and I could see improvements on all fronts, generosity of service, and plates full of delicious Lebanese offerings.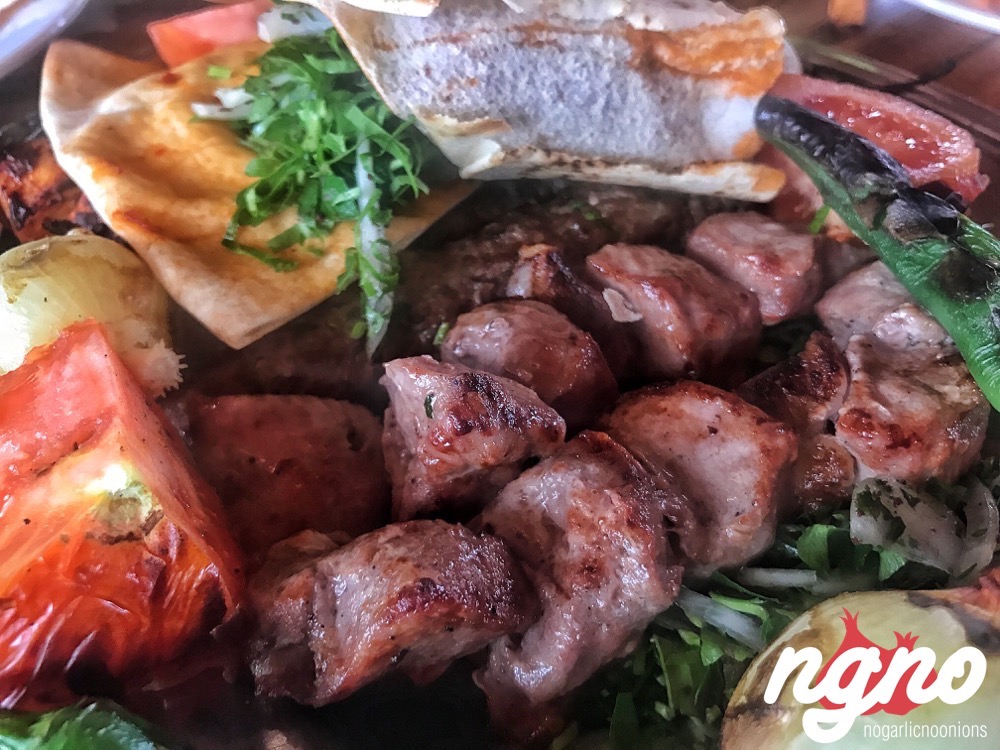 Abou Jihad: Enjoy a Delicious Lebanese Lunch

I have been here before and every time I enjoy Abou Jihad's food in Jal el Dib. A must try! I love this restaurant. I appreciate its cleanliness, how tables are set, the placemats, the table napkins, the bread baskets, the smoking and nonsmoking areas, the arabesque decor, the purple colors and the relaxing chairs.


Al Sultan Brahim: Lebanese Seafood at its Finest

It's a restaurant with a rich history, a restaurant I used to visit on Jal el Dib highway before it opened its iconic location in Maameltein. Al Sultan Brahim has taken it even further by opening its latest baby in downtown Beirut.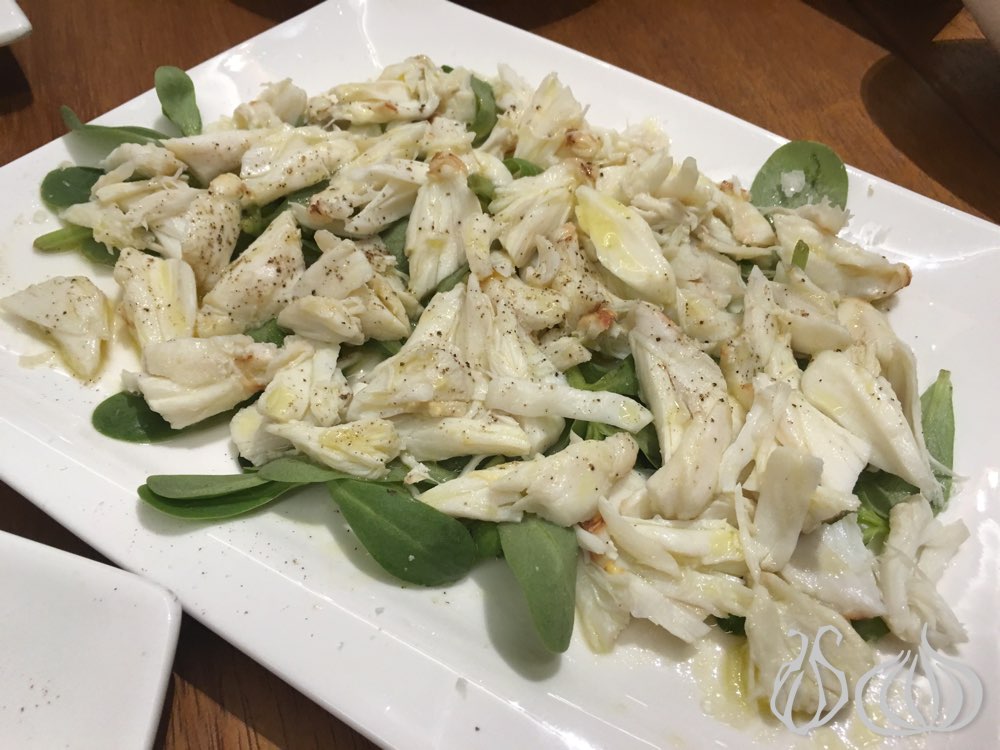 Enab: A Delectable Lebanese on Mar Mikhael

It's about a Lebanese restaurant in the center of Mar Mikhael, a refurbished old house left as is, where local food is served for lunch and dinner all week. I've been here, done that and now I am with my Italian friends to experience Lebanese food.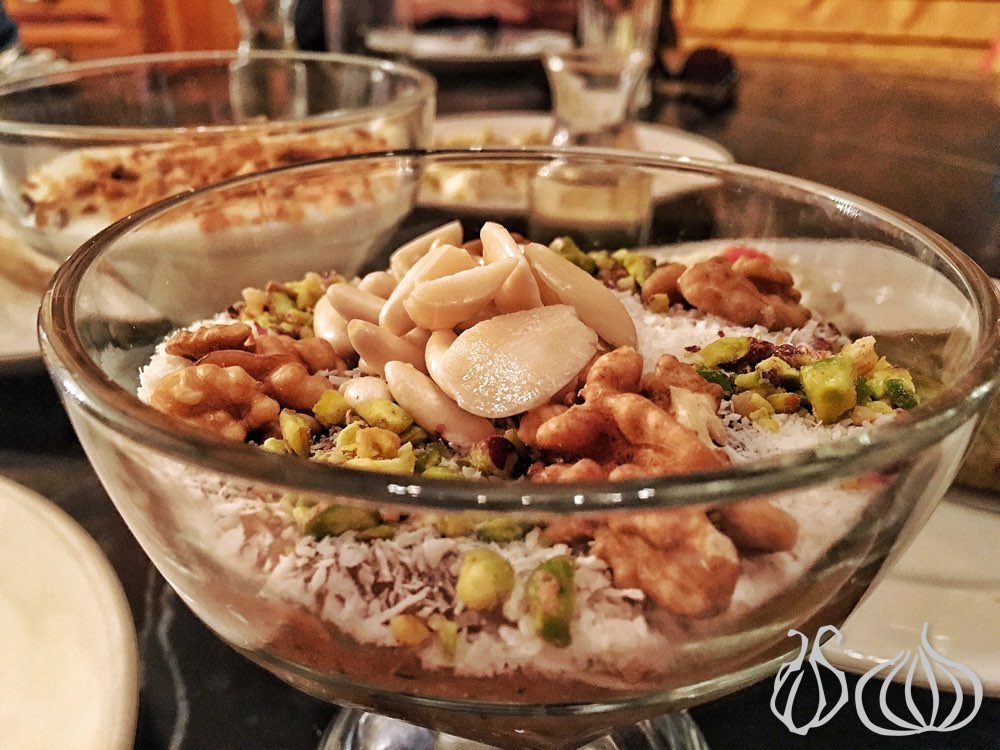 Semsom: Tasty Flavors of Lebanon... With an Enjoyable Twist

I've been a big fan of Semsom since I first discovered it in Achrafieh back in 2008. I love their signature twist on Lebanese cuisine, the colors in their dishes and above all their flavors! Especially their signature hummus. I've been to Semsom Oman, Kuwait and New York and can assuredly state: they make a one-of-a-kind hummus!


Babel: A New Menu, Same Great Taste

I've been here many times to enjoy what the magnificent architecture holds inside. Lebanese with class, style and a touch of fusion, Babel Dbayeh has always been one of Lebanon's best restaurants and a personal favorite of mine. Visiting for the 5th or 6th time in so many months, I discovered a new menu which showcases the same food direction but with more photos. From a conservative restaurant brand to social media accounts and a branch in Kuwait, today's Babel is greater while preserving the same homey taste. I enjoyed my lunch and was inspired to take a hundred photos or so...


Bayrut Street Food: Great Food, Great Service! A Transformation

I have a new favorite Lebanese eatery in Beirut, it's called Bayrut Street Food. The last time I was here, I left unsatisfied with the experience. I wanted to come back to try the place again and see if anything has changed. I was happy I did so...!


Soufrat Al Oumara: Deir El Qamar's Enjoyable Food Experience

It was three in the afternoon visiting Deir El Qamar with my family when we stopped for lunch at Deir Al Oumara, a beautiful hotel up the mountains of the Chouf. Enjoying the beautiful October weather, the light wind coming from the valley, the sounds of kids playing in the alley and the clear blue sky on this peaceful Saturday we sat to enjoy the moment. The place oozes positive vibes taking you back through time to when the building used to be a school.


Kahwet Ma'alem Arteen: Loved the Food, Loved the Vibes, Enjoyed my Dinner

Three stories up, on a roof in Gemmayze, comes Ma'alem Arteen. Armenian by nature, Lebanese by heart, this particular restaurant welcomes you, to enjoy fresh vibes inspired by the old Lebanese culture. Colors, wood, neon lights, paper table covers, greenery, and lights... drink Arak and enjoy the vibes! Enjoying old Lebanese tunes, I sat for an early dinner. Hummus, moutabbal, itch, yalanji, sujuk, suberek and many other specialties from two worlds.


Khan Jbeil: Oh the Food... Is So good!

Oh, the food... awesome food! Hummus cooked to perfection, so tender and so creamy, mixed with lemon, olive oil and balanced with spices; half mashed, half plain, the hummus has an interesting texture in the mouth. Fatteh like no others, fatty minced meat, crunchy almonds, spices, and chickpeas. Labneh, acidic and strong. Wow! The eggs! Juicy eggs, moist and full of taste, the kind of eggs you will remember for long...


Mounir: The Place, The View, The Fresh Air, and Tasty Food

I always considered Mounir as the first stop for any tourist arriving in Lebanon. Upon the hills of Broumana overlooking Beirut is a restaurant I believe every Lebanese knows about. At the entrance is where the experience starts. Flowers and stones lead to the terrace facing the waterfalls. Thousands of flowers of different colors, water flowing on some big rocks and a large pergola covering the tables. A garden with refreshing aromas, fresh breathe of air coming from the sea, colors, and shapes... and of course, good food -actually depending on the season.


Moria: Bravo Chef... You Made My Day! Amazing Food in Jounieh

Moria, or tvhe old olive tree, a restaurant open on Jounieh's old souk, serves a Lebanese and middle eastern cuisine with a gentle touch of freshness. A vast space welcomes you for lunch or dinner taking you on a journey around the Lebanese shores. Glass facades, a pool, and Narghileh... lounge music accompanies you through the experience.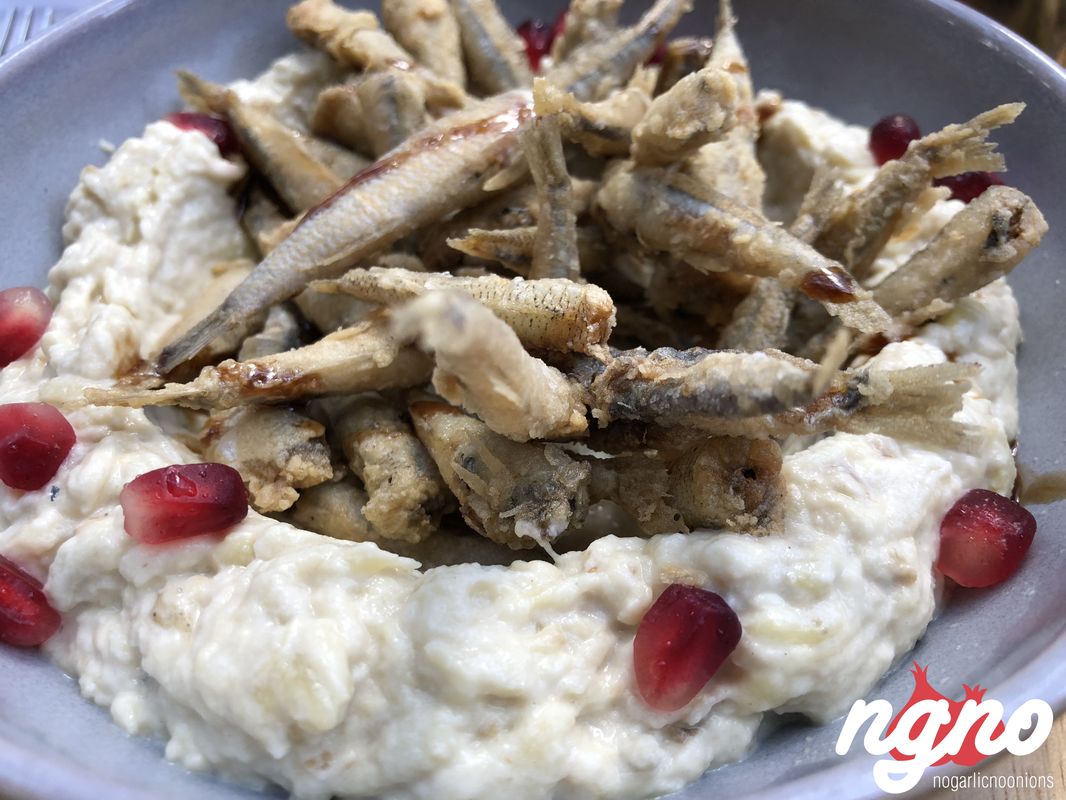 Al Sultan Sawfar: The Grilled Birds Specialist

Back in 2014, I discovered a restaurant on the Sawfar-Bekaa highway, preparing the country's tastiest and juiciest birds. It's where birds are prepared with care and much love, caressed on the grill, wrapped with bread and served a dozen at a time. Passing for a quick lunch on a Saturday afternoon, I had the chance to enjoy a traditional Lebanese experience loaded with flavors.