I felt it, I was sure this morning's breakfast was going to be majestic... I pushed the door open on to a tiny space and a bar while being invited to walk up the stairs to the first floor... Enchanting! Breakfast, lunch or dinner, the French capital is loaded with hidden gems serving exquisite and memorable food. Check out my list I'm been compiling for years. With more than 300 restaurants visited in Paris to date, I still find it exciting to dine in Paris once every other month.

Restaurant Le Train Bleu Paris: Living History in a Breathtaking Decor

Le Train Bleu is a restaurant located in the hall of the Gare de Lyon railway station in Paris, France. It was designated a Monument Historique in 1972. The restaurant was created for the Exposition Universelle (1900). Each stylish dining room is themed to represent cities and regions of France, and they are decorated with 41 paintings by some of the most popular artists of that time. Initially called "Buffet de la Gare de Lyon," it was renamed "Le Train Bleu" in 1963, after the famous train of the same name.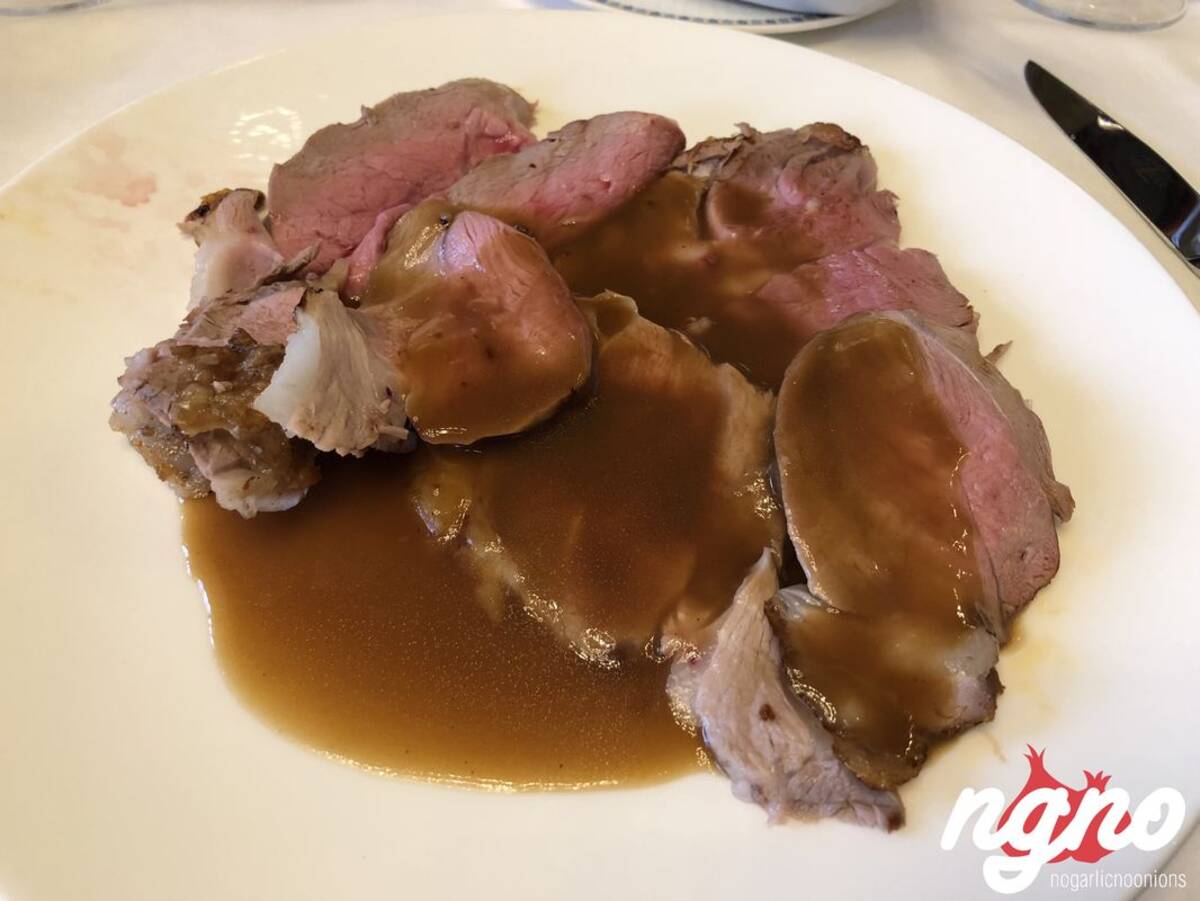 Chapon: The Mouthwatering Mousse au Chocolat of Paris

What do you get if you cross Patrice Chapon's talents as an ice cream maker with his love of chocolate? The Chocolate Mousse Bar! First developed for the Salon du Chocolat in 2006, the Chocolate Mousse Bar brings back all those childhood memories of pressing your nose against the window, staring open-mouthed at all the goodies on display.


Laserre: When You Feel Transported during Dinner... Fine Dining in Paris

I've been to Michelin starred restaurants, some with two and others with three stars, but Laserre, which has one star, is extra special. Laserre is located in the heart of Paris, just a few meters off the Champs Elysées. A beautiful facade, professional valet parking, a super welcoming majordomo... all before taking the elevator to the first floor. I felt as if I was attending a secret meeting. My experience was a unique one...


Eggs&Co: Breakfast in Heaven... in Paris!

We arrived here at nine in the morning, the restaurant was closed and I felt it... I should wait and it will be worth it. This mini restaurant is enchanting. A tiny welcoming area and the dining space on the first floor. A very low ceiling with wood supporting it, a designer corner filled with eggs and chicken in this restaurant where many speak English, including the waiter. This restaurant for tourists that does eggs, all day, with lots of choices which you can mix with endless ingredients.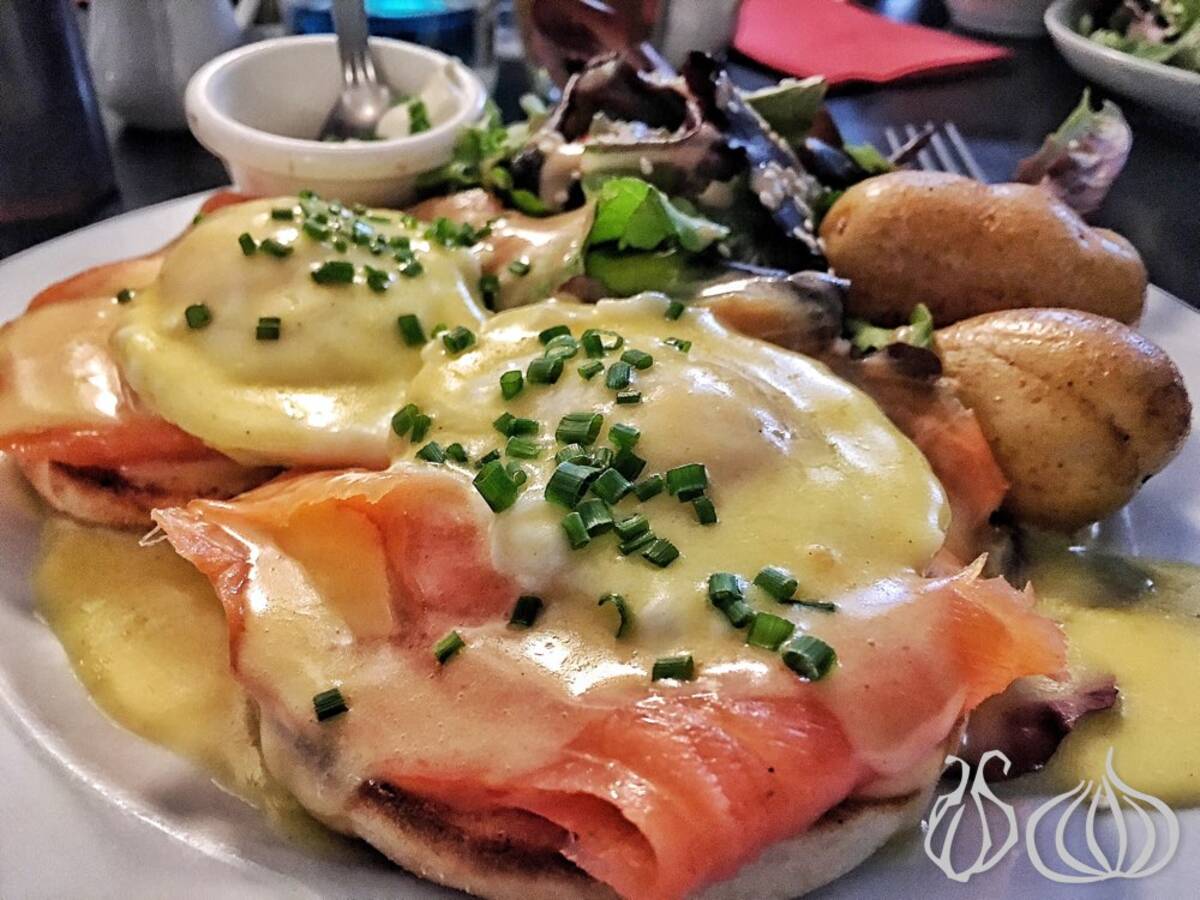 Claus: A Recommended Breakfast in Paris

Claus is a breakfast specialist in the heart of the first district, Claus opens from the early hours of the morning until two in the afternoon. It's a cafe on one side and a shop on the other, they have a large selection of drinks and pastries specialized for your breakfast.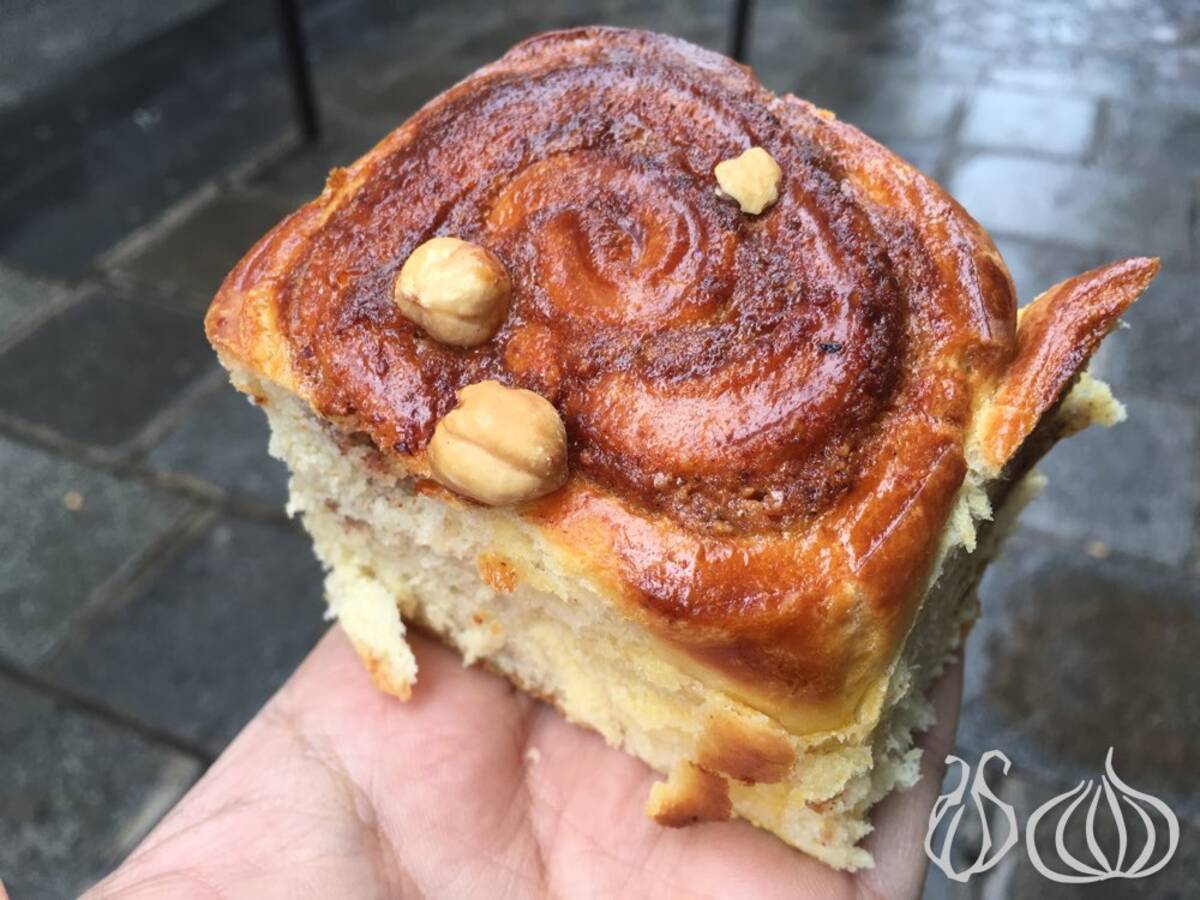 My Favorite Street Crepe in Paris

What I love about this place is simple: Crêperie Genia's crepes are baked fresh upon each customers' request. The ingredients used are fresh and renewed by the hour. The price is reasonable. The contents are so generous; a crepe is filled more than how you would fill it at home. A professional crepe-man working. The taste: Just awesome.


Nolita: One of Paris' Best Italian Restaurants. The Spaghetti Chitarra is Awesome

My first visit was memorable, my second visit was outstanding and now, visiting Nolita for the third time in less than two months, I came back to enjoy one of Paris' best spaghetti and delicious burrata. Located on the second floor of the Jeep showroom, the Italian restaurant serves delicious food one must try.


Kotteri Ramen Naritake: Paris' Best Noodles and Sexiest Discovery

My favorite Ramen to date for the experience, the welcoming and the taste! Photos speak for themselves... enter to the smell of heaven! An open kitchen where water is splashed everywhere, happy people working from their heart and tasting all the sauces, big woks sizzling with a handful of ingredients...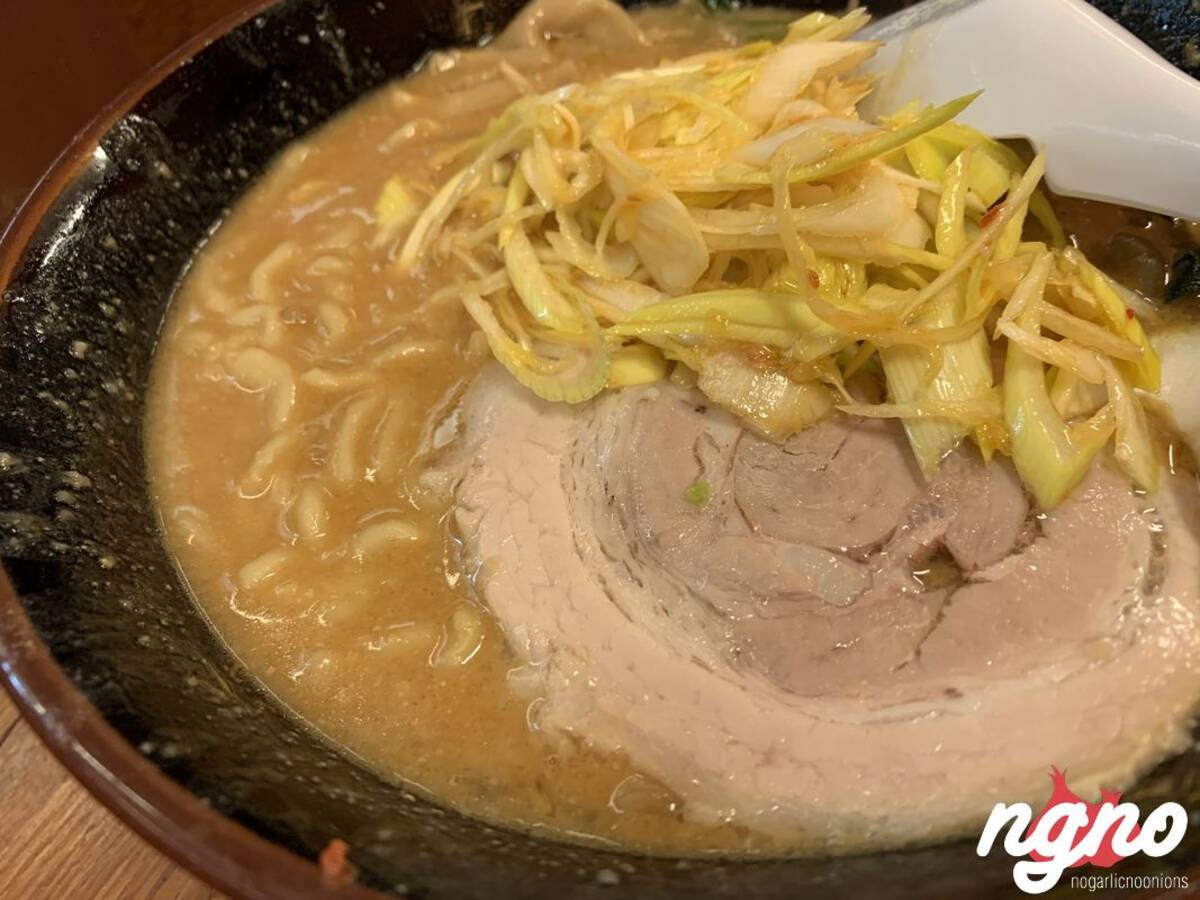 Hardware Société: Paris' Perfect Breakfast Treat

A restaurant I consider to be one of the top three breakfast destinations in Paris served come amazing creations that will leave you speechless. I visited two months ago and now back to this breakfast heaven where food is different than any other you had. Read the previous review or enjoy looking at the photos below, a festival for the eyes and palate.


Napoletano: A Renowned Casual Italian in Paris. Come for the Pizza and Pasta
It's called Napoletano, Chez Toni, an Italian restaurant located 18 Avenue Franklin Roosevelt. I've been here in 2012 and now back after six long years. I still remember to be unique, the risotto and that tiramisu I couldn't try. I arrived at 9 in the evening to a packed restaurant packed by an accustomed clientele. Casual and sans-façon, the manager or probably the owner walks around greeting guests and making sure everyone is happy.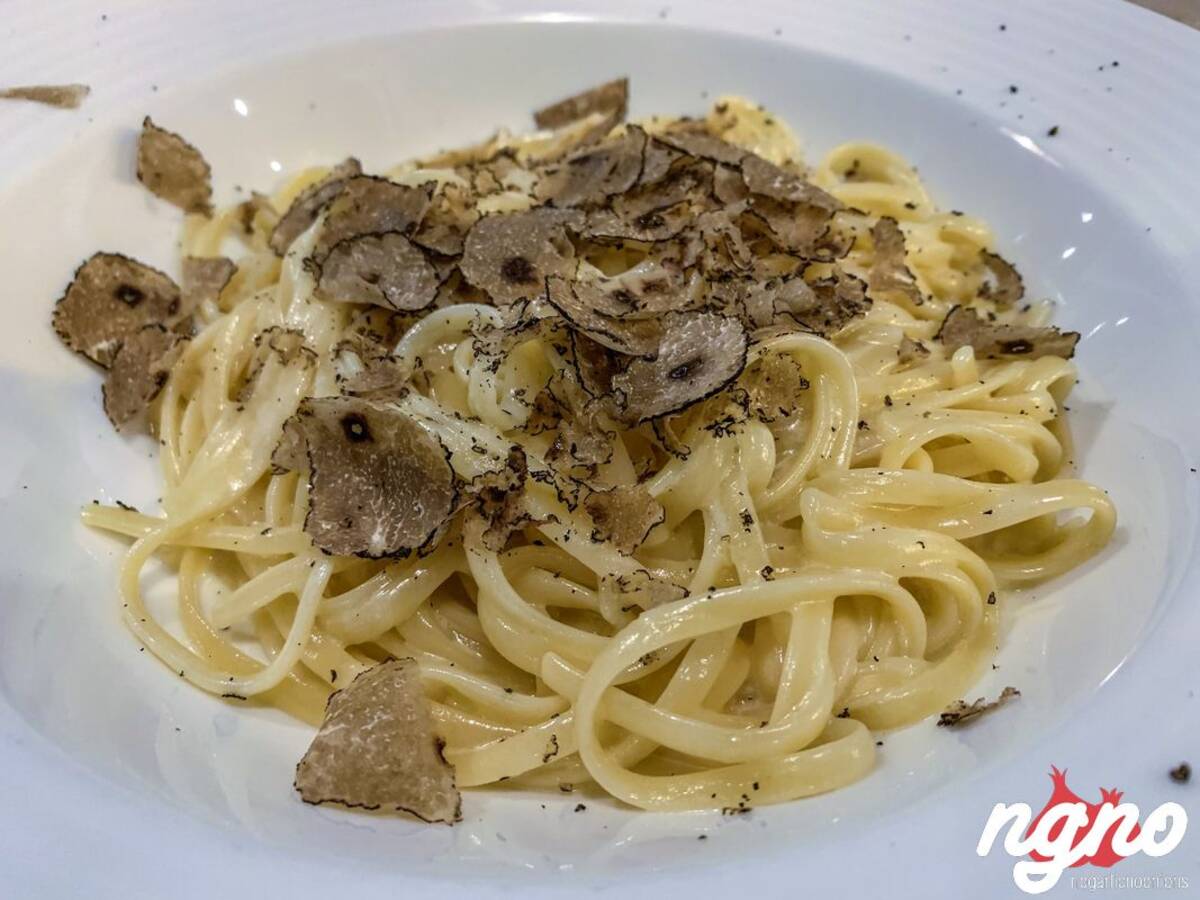 Breakfast in America... in Paris! My Third Visit Experiencing Good Food

One waitress with no uniform, a strong smell of food, a tiny little diner fitted with more tables that it can hold... Managed by an American waitress, she smiles and takes care of all customers at the same time in a fast and efficient way. I've been here two times already, enjoyed the food twice but unfortunately not the service; I hope today's experience will be different.


Le Grand Café Fauchon: Fine-Dining Quality Food and Service

The pastry shop, the hotel, and the Grand Cafe, Fauchon is an institution in the heart of Paris promoting French culinary culture and savoir-faire. Next, to the hotel, the Grand Cafe proposés a selection of food from the terroir; the menu isn't divided in a conventional manner, so it's up to you to order one, two or three plates.


FrogBurger: Good Beer & Tasty Burgers in Paris

Discovered by coincidence, Frog is a burger shop that already has more than ten locations across Paris, serving burgers and homemade beers. Feeling like an upscale American diner, the restaurant welcomes you with happy musical tunes, bright lights and fresh decor using earthy materials: stones, wood, metal, and leather.


Chez Le Libanais: Proudly Lebanese and Tasty, in the Heart of Paris!

Nine years, nine long years here in Paris, Chez Le Libanais, is a small shop that serves the best wraps. I came across it by accident on Foursquare while looking for the best wraps in Paris. Walk in and let Elie and Gaby serve and entertain your taste buds.

Ramen Bowl: Exquisite Food, Great Service, Happy People in Paris

I love Ramens and when I discovered a Ramen place minutes from my hotel with a rating of 4,5, I ran to enjoy it. Ramen Bowl is considered to be the 137th over 15,431 restaurants in Paris. Ramen bowl restaurant sells noodles in sauce and without, dumplings and Japanese starters. Dimmed ambiance, red and blue lights with a bar brightly lit in white, Ramen Bowl is a casual eatery where seats have no back.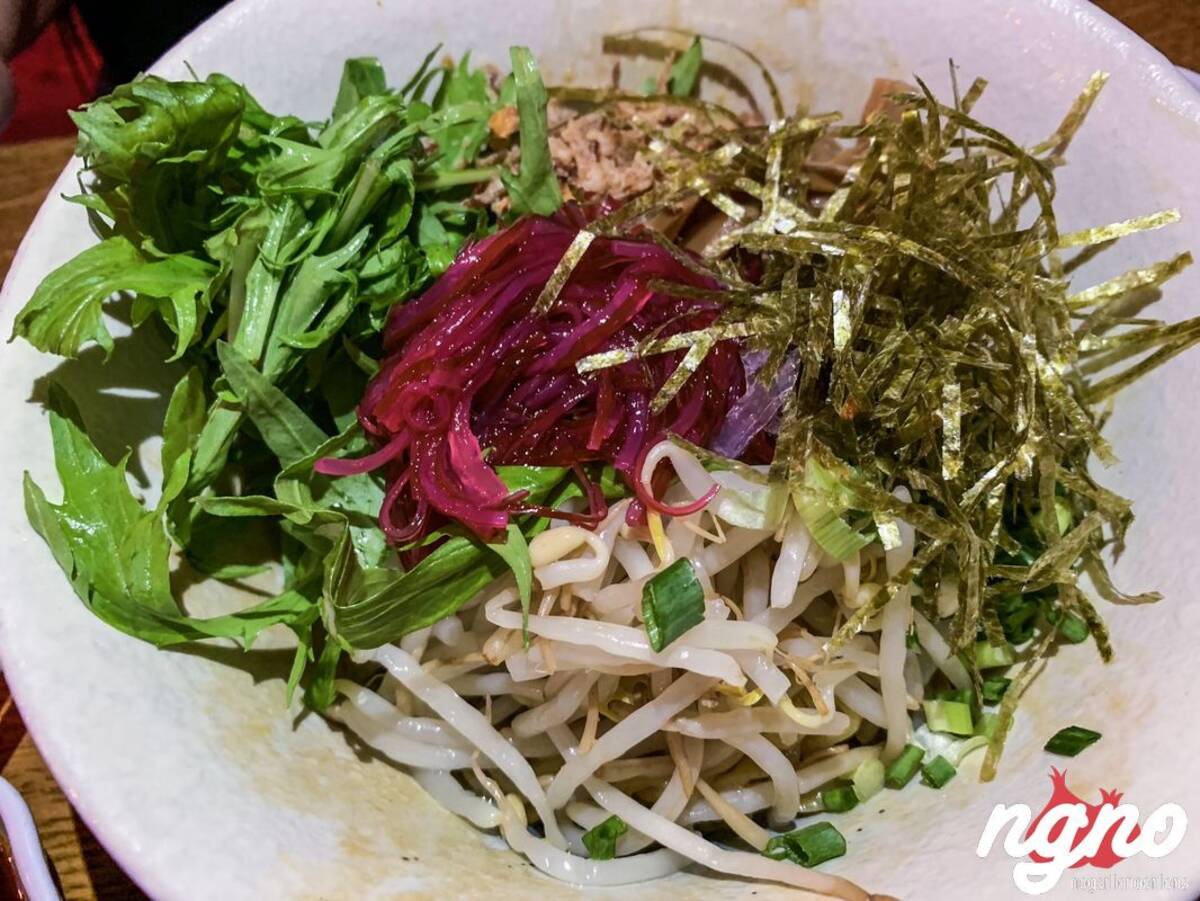 Blueberry Maki Bar: Adorable Tasty Rolls, A Must Try in Paris

Beautiful colors take you from a room to another, colorful chandeliers coming down from the ceiling, thick wood tables, walls painted in flashy colors... this place looks nothing like a Japanese restaurant. Vibrant vibes accompany you around making you want to order the complete menu. A bottle of white wine, maki rolls and here we were ready to travel. I loved the spotlight over every table for your photos to be clear and ready to share; ask for the internet password and spread the love as it happens.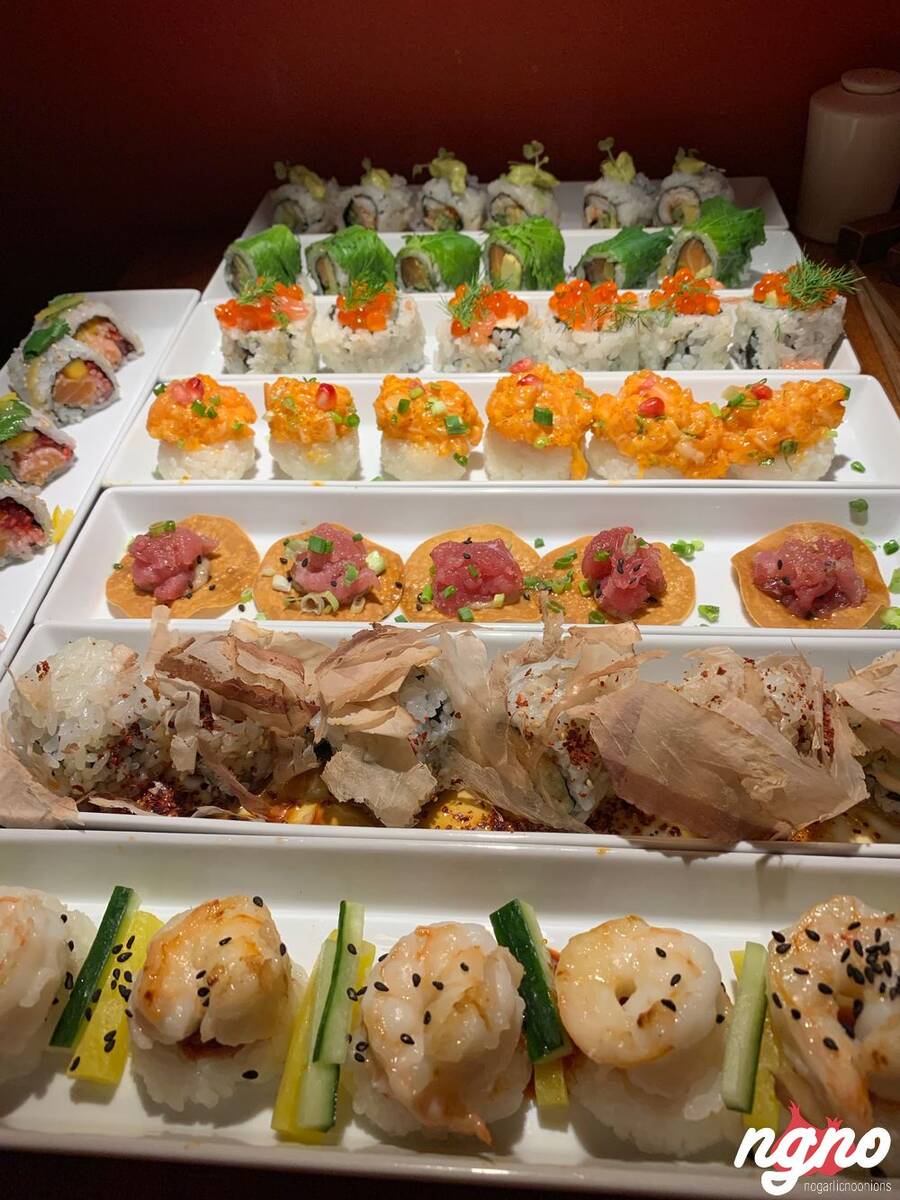 Lebanon's Glace Bashir-Paris is one of the Capital's Best!

It feels so good to see a "Lebanese" place having 770 reviews on Google Maps with a score of 4,6/5. It makes a Lebanese wants to support such a brand which makes it on the 17th place over 338 dessert addresses in Paris on Trip Advisor because Glace Bachir is proudly Lebanese.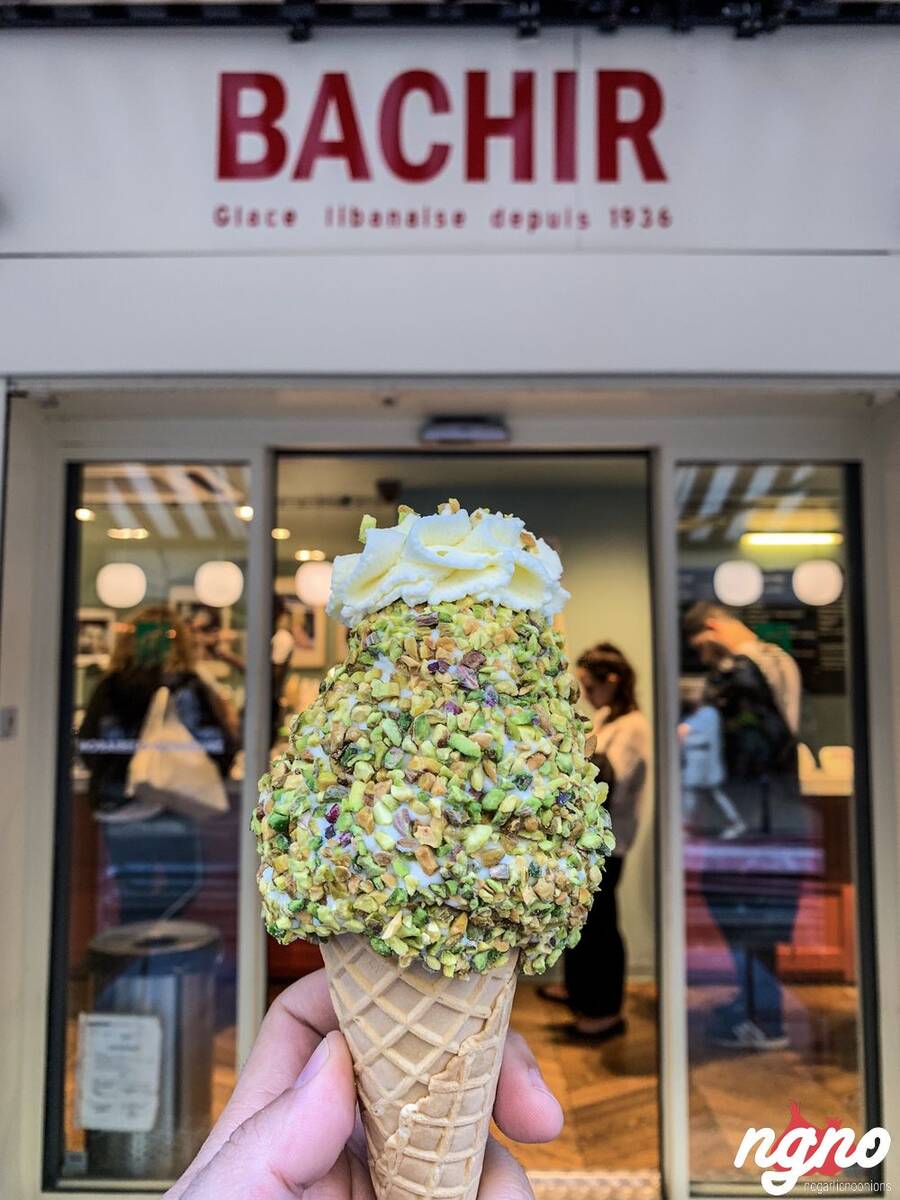 Bo & Mie: A Creative Bakery in Paris

Creative and tasty at the same time: Bo&Mie sells colorful croissants, innovative cakes, and fresh bread in a vast space feeling like a pastry shop, looking like a bakery and inspired by a casual restaurant. I came here for the tiramisu and ended up having an apple cake, the chocolate bread, the lemon tart, and chocolate praliné croissant.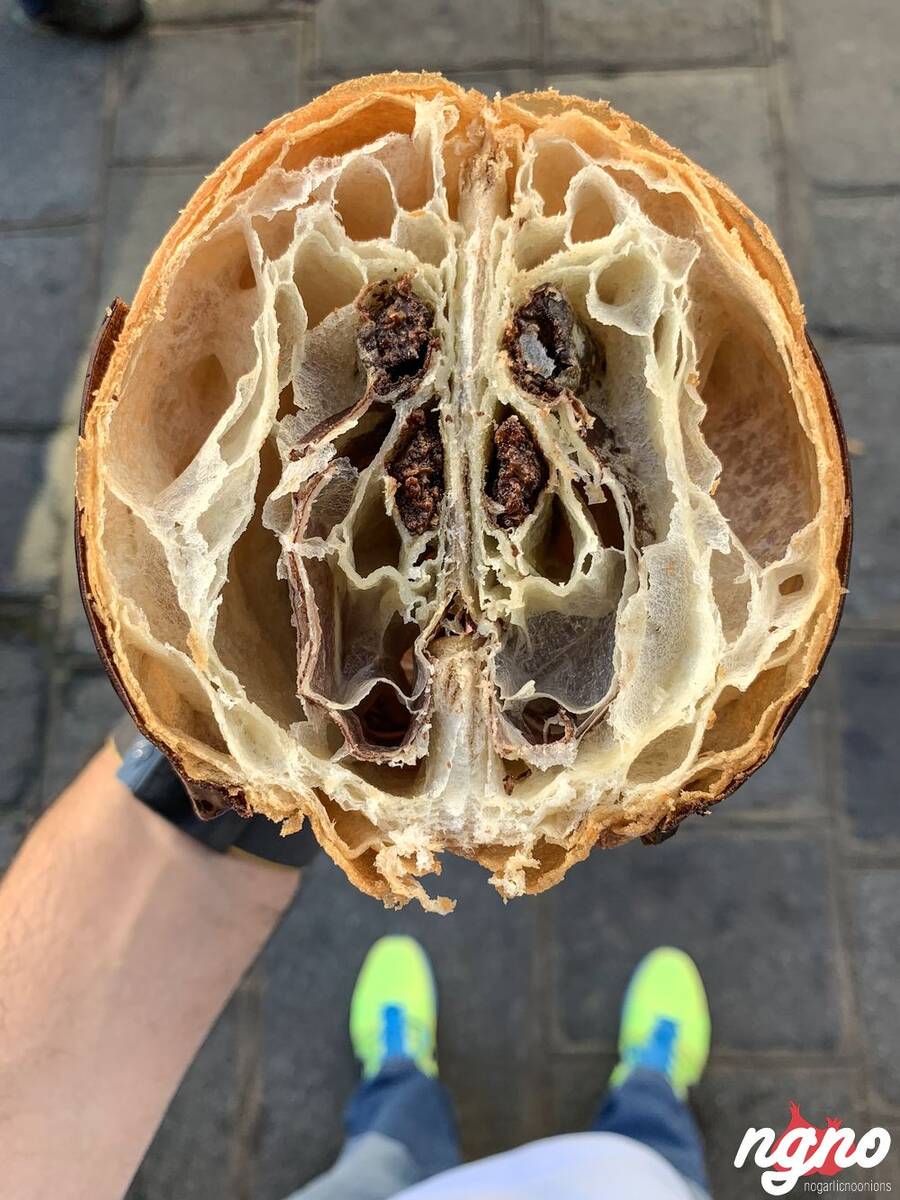 Fan de Pierre Hermé: A New Concept Taking Over Paris

A new concept by the master of macaron Pierre Hermé is called "Fan de Pierre Hermé". Taking the pastry shop concept to another level, Pierre Hermé has a created a universe of colors where the pastry item is treated like a jewel. Cakes, macarons, and chocolates, enter into a universe of colors and walk around the master's innovative creations.


Pierre Marcolini: My Favorite Chocolatier

Maison Pierre Marcolini is not only a great chocolate place but also an institution of perfection when it comes to chocolate related products. I brought back home with me their dark chocolate special edition bars, each for 9 Euros, but worth every penny.


Allard: An Old Traditional French Knowhow Preserved

Preserving old French traditions, André Allard is a restaurant people visit for a guaranteed culinary satisfaction. Since 1932, in the heart of St. Andre des Art, Paris' famous street, Allard serves a handful choice of fabulous creations which made French cuisine famous.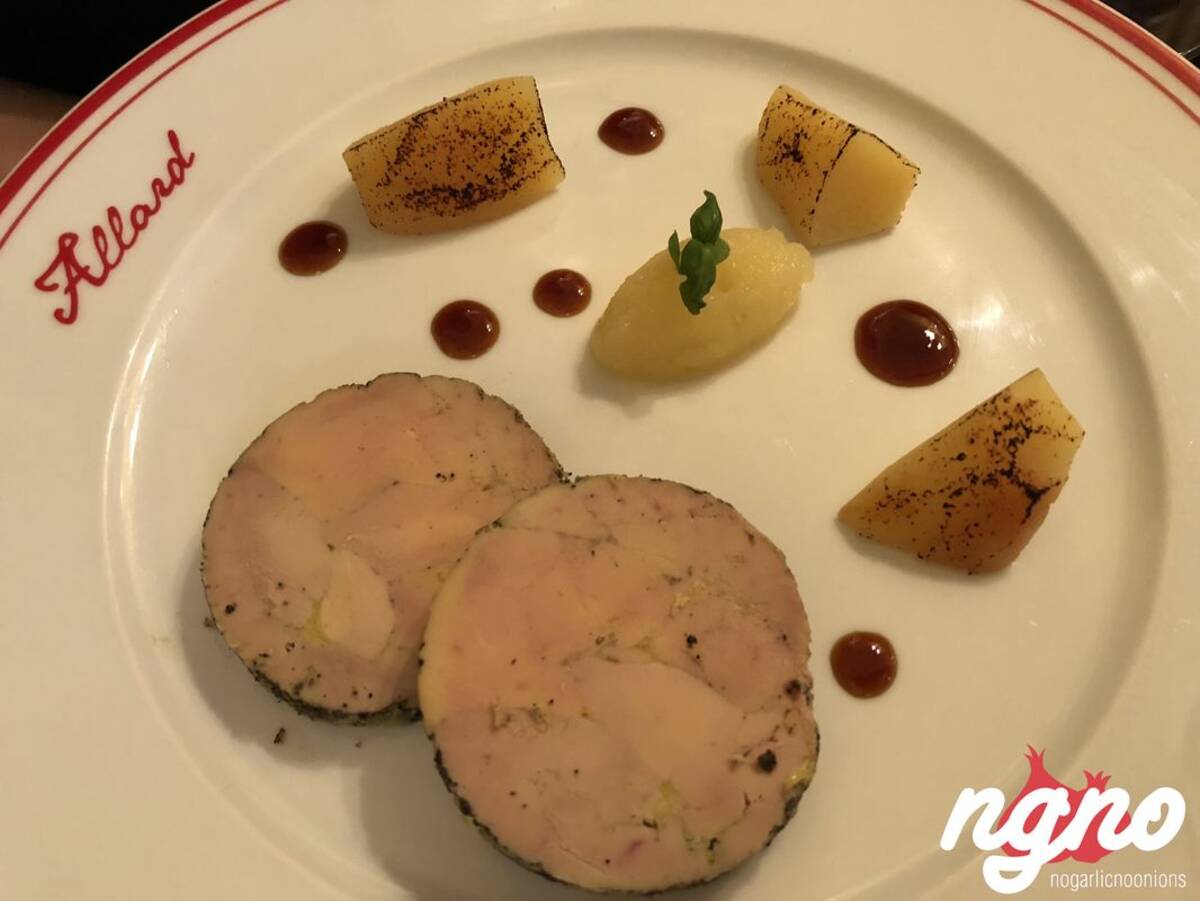 Philippe & Jean-Pierre: Unexpected Enjoyment in Paris!

Fine dining without having a Michelin Star, classy and upscale with all the attention a guest deserves, Philippe & Jean-Pierre is a restaurant on Rue La Trémoille facing the hotel we were staying at. With a selection of cheeses and a Serrano ham on display, the restaurant feels upscale. They also have a small variety of choices and a tasting menu in four or five courses.


Carette Paris: A Happy Ambiance, Amazing Food, Extravagant Desserts

Open since 1927, Carette has been the Meeting point for locals and travelers coming here to see and be seen. A cafe trottoir with an internal dining space set in front of a lavish display of viennoiseries and desserts. Looking like a calmer yet classier version of Ladurée, Carette is considered to be the lady of the Trocadéro serving breakfast and lunch, a famous brunch as well as desserts beautifully presented for the eyes to water. It smells good around here, the vibes are fresh, people seem happy, and the service is quick and attentive.
Marius et Jeanette: An Upscale Seafood Restaurant in Paris

Walls covered with wood, fish displayed in boxes, fishing ornaments, and many other nautical decorative items. Marius & Jeanette, a renowned restaurant in Paris serves a gourmet selection of seafood prepared by exceptional chefs. You feel transported the minute you walk in, dimmed lights, decorated table covers with lines of yellow and blue flowing on the table napkins. Relaxing seats, leather and dark wood, I was sure to have a pleasant experience tonight... and it was!


Diep: Chinese Food Enjoyment in Paris

For as long as I remember coming to Paris, Diep's been here and renowned as one of the capital's best Chinese restaurants. It's not stated as nor considered to be fine dining but has a particular class to it and reputation, making me want to revisit it at least once a year. I've been here already and to their other location, once for lunch and once for dinner to experience the European way of treating Chinese and Thai food.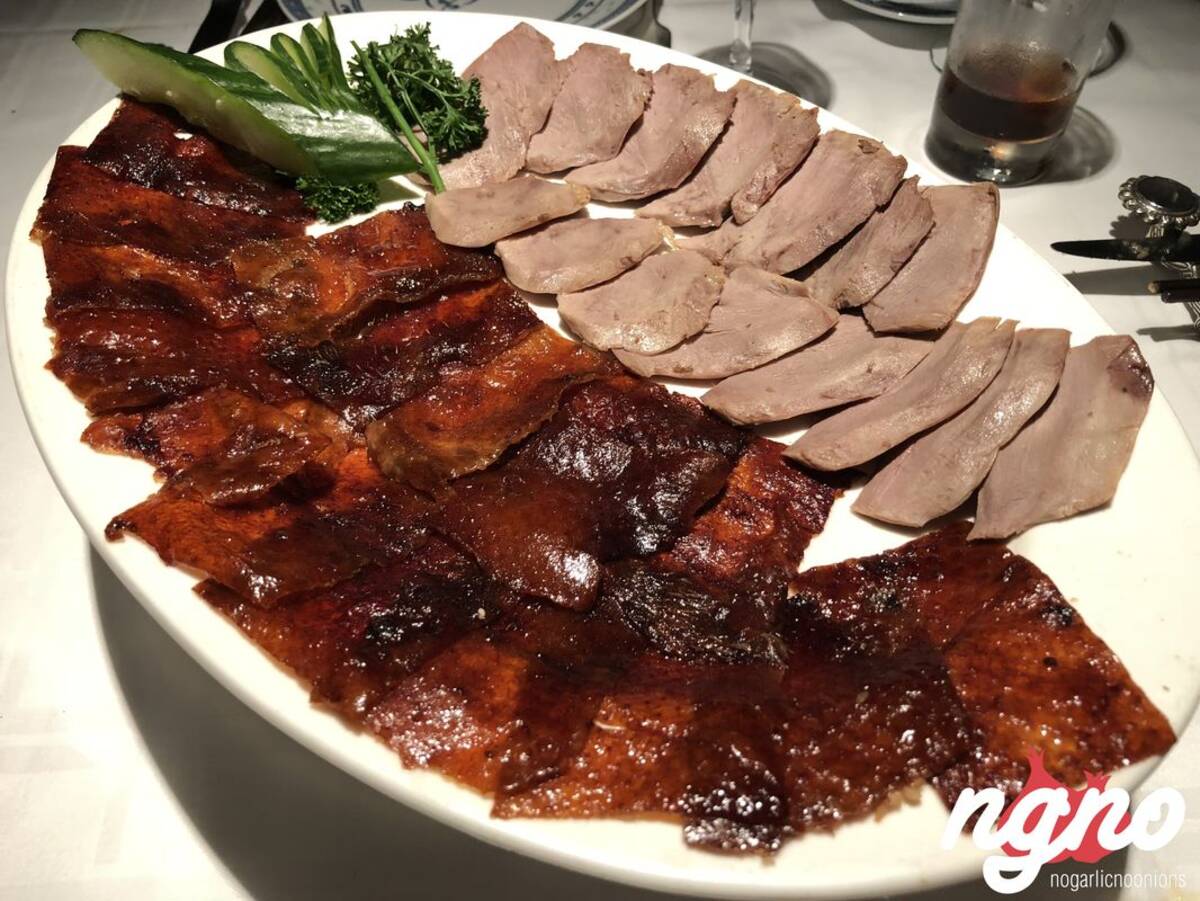 Popelini; Paris' Best Choux a la Creme

Been here in 2014 and still remember the sumptuous flavors of Popelini's great Choux. The best in Paris for sure, Popelini is about the simplicity of a choux a la creme that will make you dream. Aromatic, flavorful, tender and smooth... its a dream come true and take it from someone who has tried hundreds. Popelini is still Paris best Choux a la Creme.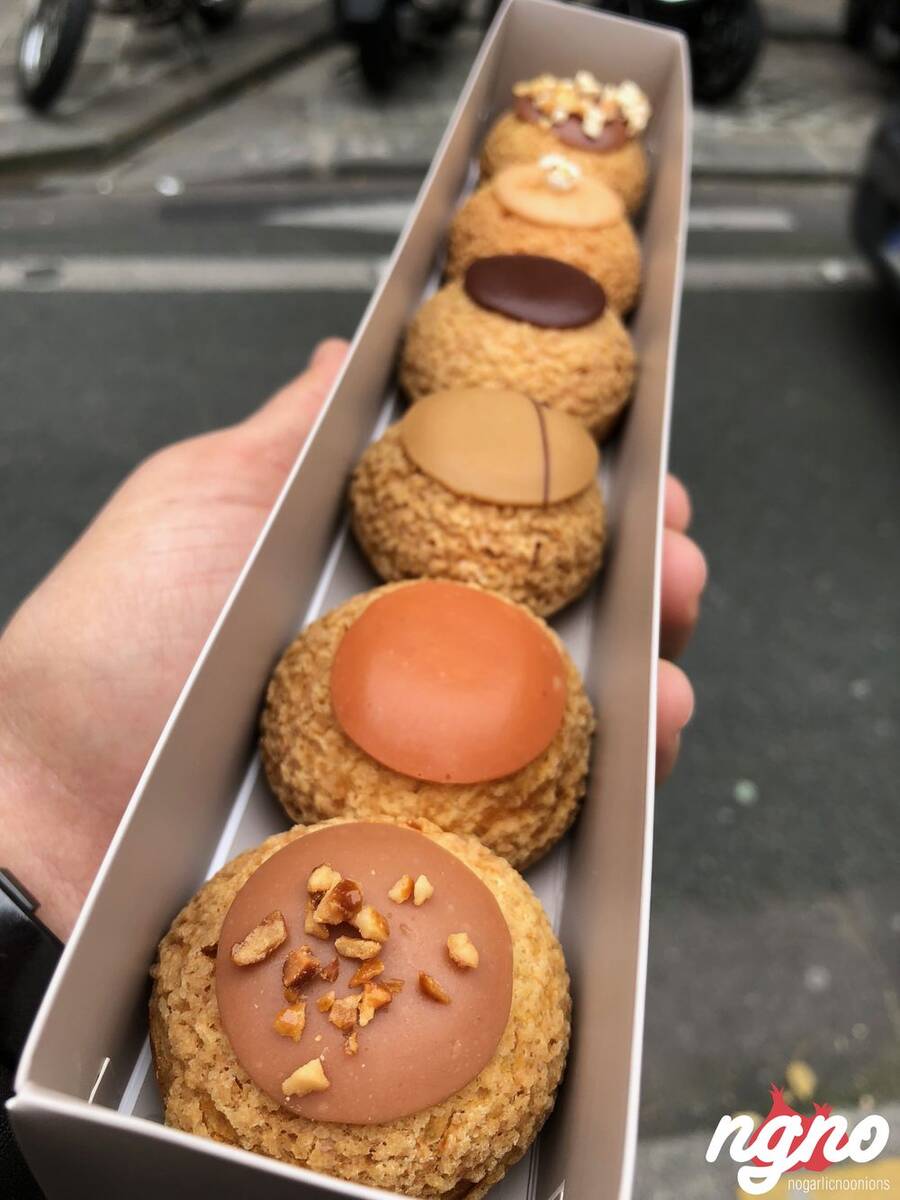 The Emporio Armani Cafe and Restaurant Paris: It Puts me in a Good Mood!

It is a tradition of mine to visit the Armani cafe whenever I travel. From Istanbul to Dubai, Paris, and Milan, coming here is usually a guarantee of delectable food and excellent service. I've been here three times in all and return at least once a year for the risotto and spaghetti cooked the real Italian way.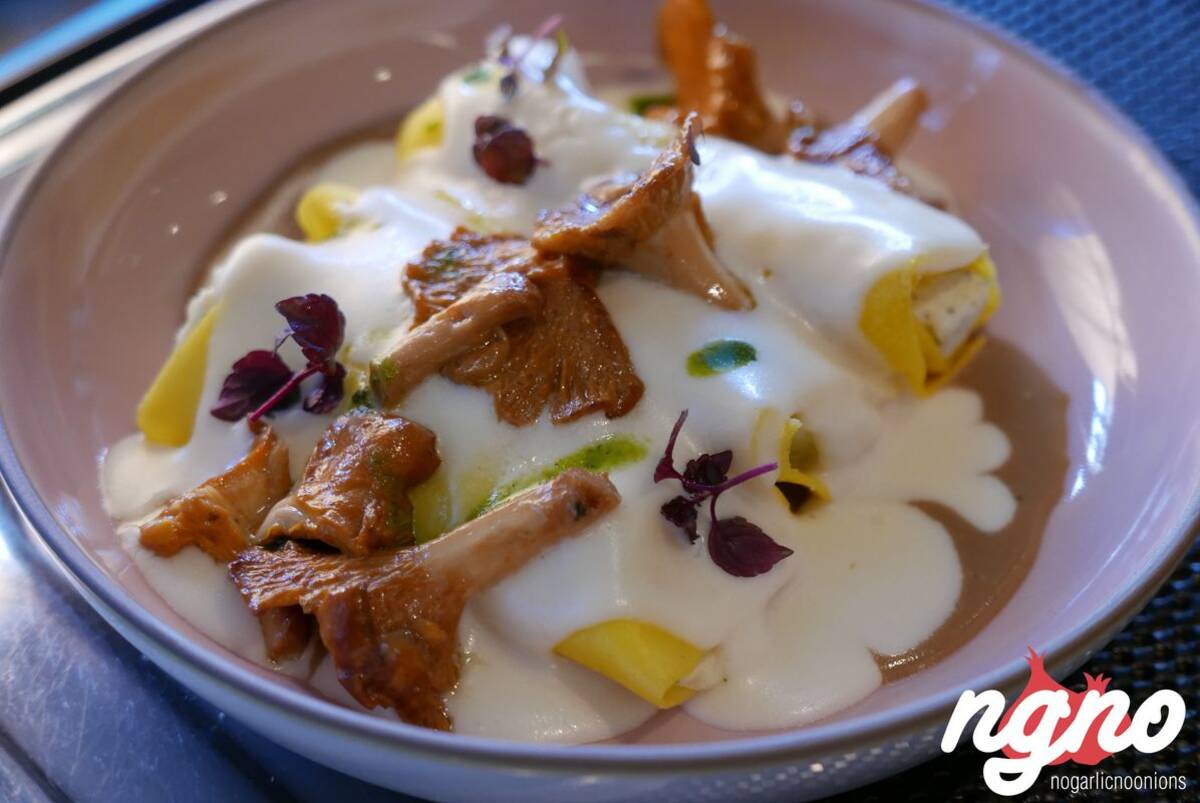 Big Fernand: One of Paris' Best Burgers!

Big Fernand is a whole world of its own. You are transported far away from Paris where fun is the motto, love is the spirit and good food is the headline. You enter a small space where each burger is made with love and dedication just for the pleasure of your senses. I've already visited four times in the last three years, reconfirming it as one of the capital's best. Today I indulge in a double double at Big Fernand Val D'Europe.


Perfection is in the Details: Dinner at the Saint James Hotel in Paris

It's one of those places where every detail counts, where a Michelin star is taken very seriously, where perfection is found in the smallest of details, where the decor is enchanting and service is just perfect. Dinner at the St.James is an experience I would recommend to all my friends and would repeat every time I have the chance to. Be welcomed to Paris' only castle hotel and live like the princes and kings of the last century.


Dinner at Mama Shelter Hotel in Paris: Unexpectedly Delicious!

Down in the lobby is where food is served. Choose one of two restaurants. There's a pizza bar to the left with high stools and and a restaurant on the other side. I chose to sit in the restaurant. It's a nice place. A low ceiling, half a hundred tables, a thousand items decorate it, writing scrawled all over the ceiling, a bar, an open kitchen and the famous communal table: glass topped with continuous news feeds glowing under the surface. The restaurant also hosts a stage where a band plays every night. It's as dimly lit as all the other parts of the hotel but I like it here.


Une Glace a Paris: The Ice Cream Words Can't Describe!

Sorbet framboise, sorbet mangue, fraise hibiscus, sorbet orange carotte gingembre, vanille Madagascar, chocolat de Tanzanie, sorbet cassis cannelle menthe fraîche, crème glacée pistache, caramel croquant parisien, crème glacée châtaigne, coco, banane, chocolat au lait, medovick, Cafe d'Ethiopie, vanille fumée d'Inde, mandarine, sorbet fromage blanc, sorbet pamplemousse, avocat and much much more. Their flavors are not only innovative but also tasty.


Liza Paris: The Stylish and Classy Lebanese

I loved it; the first impression is excellent and catchy. A wooden floor and those special metallic tables lit with hanging chandeliers casting reflections and shadows on the walls. A stylish and minimalistic wallpaper with arabesque patterns covering the glass facades of the restaurant. Round and square, big and small, each table have its charm. On them are an olive oil bottle and a salt mill.
L'Atelier de Joel Robuchon: An Orgasmic Journey Around Food
It's where every detail counts, the place where fine dining is served over the bar, a paradise for foodies, a restaurant created by the master himself, Joel Robuchon. L'Atelier is where high standard preparations are made accessible to the public, to food aficionados seeking amazement after every bite. I've been here more then six years ago and still remember it like if it was yesterday.