Have you tried the Premium Economy Class Yet: Beirut-Paris on board Air France? The Premium Economy on-board Air France flights has been integrated a couple of years ago as a mid range luxury service between the economy and business class. Travelers receive premium service, inspired by the business class with less room space and a less food choice.
An individual water bottle
The same welcome kit of the business class is distributed after take-off (socks, headphone hygiene covers, earplugs, toothbrush and toothpaste).
Noise reduction acoustic headphones
Large TV screens
Dedicated space in front of you to place your wallet or phone
A wide eating table, twice the size of the economy one
An acceptable and relaxing reclining seat enough for medium range time flights
Premium beverage and food service without the table cloth and silver ware that business passengers usually receive
The same welcoming and professional staff of the business class
Since this section, the Premium Economy, has been implemented recently, on-board the Boeing 777-200 and the 777-300 all the features are the same. The best thing I love about this plane is that you can watch the landing and take-off live on the screen in front of you.
It's an adrenalin kick.
The best thing this company offers- like most respectable airlines, is a complete inflight entertainment system which starts immediately after take-off. You don't have to waste time for 30 minutes watching promotional clips over and over again like on the Middle East Airlines. Airlines who wish to generate more money can dedicate a whole channel for advertising videos that a passenger can choose to watch. The passengers comfort is what should come first. I enjoyed a new movie and had time to watch a couple of comedy episodes from my favorite sitcom, Friends as well as had the chance to browse through some movies they believe are all time favorite classic movies.
It was time to eat. On today's menu:
"On this flight, Air France offers a refined menu designed exclusively for the premium Economy Class Cabin"
Breast of duck with foie gras, eggplant purée (babaghanouge)
Grilled breast of chicken with mushroom sauce, tagliatelle, carrots, squash
Steamed fillet of cod with tomato sauce, rice with fill
Cheese selection
Strawberry cheesecake, Baklava
Expect to eat with plastic cutlery, in a plastic tray without a table cover.
After all its premium "economy":
The meal started with an aperitif and the famous Mini Gaufres cocktail biscuit box by Traoumad: Paprika and spices flavor and chicken flavor.
The babaghanouge is not the one we are used to in Lebanon. It's thicker and mixed with green bell peppers served next to two slices of magret and a French pickle on a green lettuce leaf. The magret wraps the foie gras in the middle giving the mix a tasty finish.
The chicken can be better. It's fine for a plane meal- but nothing to be compared with the business one- it lacks flavor.
The dessert is fresh especially the baklava which reflects a positive image of one of Lebanon's traditional bites.
I think the food is prepared in Lebanon, on-board the plane leaving Beirut. It lacks some finesse! It's obvious.
I sipped and slowly enjoyed the individual wine bottle of "La vieille Ferme, 2011, Perrin & Fils" If you're traveling on Premium Economy, I would suggest you ask to be seated in one of the chairs in the middle row and not on the window especially if you want to enjoy your movie. The yellow cabin side lights reflect on your clothes and screen, the screen will seem dark and you can see yourself rather than the movie.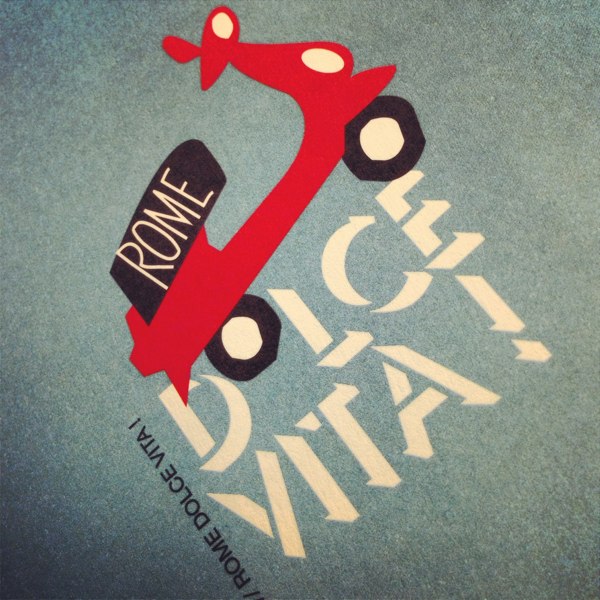 That day I asked to have a copy of the three menus: Economy, Business and Premium Economy in order to check the differences between categories and between flights from and to Paris. Leaving Lebanon Chef Guy Martin doesn't have his word to say.
In the Business class passengers are served: Crab roulade, breast of duck with foie gras, smoked trout with dill, asparagus. Grilled tournedos of beef with grain mustard sauce, baked cauliflower, roasted potatoes. Grilled fillet of salmon, grenonloise-style sauce with capers, carrots and potatoes, buttered spinach. Cepe mushroom ravioli with basil tomato sauce. The special cheese selection. The trio dessert: chocolate dome, seasonal fruit tartlet, strawberry mousse, sorbet and a choice of fresh fruits.
In the Economy class the food is less complicated: potato salad served with eggplant purée and stuffed grape leaves. Grilled breast of chicken with mushroom sauce, tagliatelle carrot, squash. Steamed fet of cod with tomato sauce, rice with dill. Cheese. Strawberry cake. The simple difference is that they removed the foie gras and backlava found in the premium class.
Overall, at a reasonable price, good service, relaxing corner and a big screen are a few of the things that make Premium Economy a good choice.